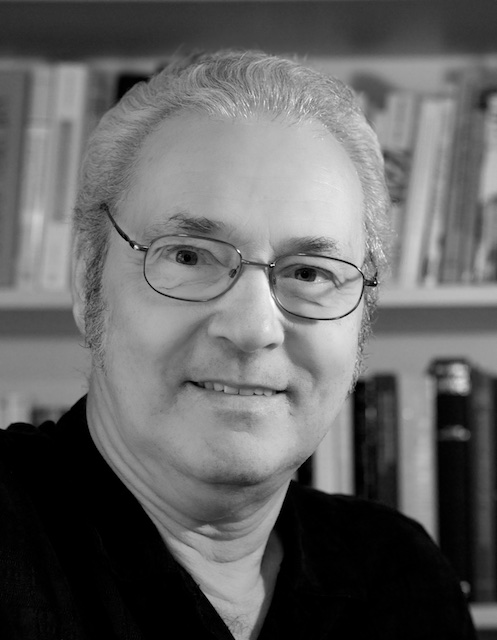 My extensive experience working on writing projects of many varieties has resulted in a thorough mastery of English composition. I have a meticulous eye for detail, and typos rarely escape my notice.


When more than simple error correction is desired, my wordsmithing talent, honed over decades of reading and writing across a wide range of genres and subject areas, allows me to add force, variety, and polish to even the plainest of prose. According to your needs or wishes, I can provide any or all of the following services:

Correct errors in grammar, spelling, and punctuation

Revise vocabulary for enhanced precision or variety

Restructure sentences for improved clarity, precision, or style

Shorten passages that are wordy or repetitive

Add transitional phrases where needed to improve continuity

Reorder sentences or paragraphs to enhance flow

Format your work in an appropriate style, such as Chicago or APA
I also provide one-on-one coaching on all aspects of formal or creative writing, including form, style, tone, grammar, and punctuation (see
Tutor
).

With an M.A. in History from the University of British Columbia, I spent twelve years teaching at colleges and universities in the Lower Mainland and on Vancouver Island (see my
résumé
). In the course of this work I had occasion to read, correct, and evaluate upwards of 2000 student papers. Since then I've acquired a further nine years' experience editing academic work and tutoring postsecondary students in writing skills.


I accept a wide range of editing assignments, including the following:


Print or online articles, reports, and newsletters

Press releases

Proposals

Websites

Academic papers, theses, and dissertations

Stories, novels, and other creative-writing projects

Speeches and presentations

Whatever your writing project may be, I can ensure that it will pass muster with even the most discriminating of readers.
Proofreading includes correction of typos and other errors in spelling and punctuation. If desired, I may also correct minor lapses in grammar, syntax, and vocabulary.
An aspiring novelist sent me a draft of his work for proofreading. His writing was fluent and largely free of errors in grammar or diction. Thus, all I needed to do was correct a few problems with spelling and punctuation, such as changing
alright
to
all right
, hyphenating a compound modifier such as
slow-minded
or
old-growth
, spelling out numbers under 100, and inserting a comma here and there for clarity and flow.

In the extract, my corrections are shown in colored fonts: red for deletions and green for additions.
Editing goes beyond proofreading to include more extensive improvements to form, tone, syntax, and vocabulary, while retaining as much of your own style as you desire.
This is a community publication issued monthly by the
Victoria Folk Music Society
. For more than six years (March 2009 to August 2015) I was responsible for its editing, layout, and graphic design. This work often involved making extensive revisions to artist bios and other copy, as in this issue from 2014.
Where required, editing may include significant improvements to style and structure. Even if you are a beginning writer, and even if English is not your first language, I can bring your work up to fully professional standards, while faithfully retaining all of your own ideas.
Extract from an academic research paper
This passage is from a paper written by a client who had English as a second language (ESL). The research was strong, but the writing was wordy and repetitive, and problems with syntax and grammar further impaired its flow. I successfully eliminated all of these problems and also corrected and consolidated the in-text citations.
The current study indicated that the length of residence in Canada significant higher numbers of years in Canada for employed mothers over unemployed mothers. Previous researchers uncovered the length of residence had been associated with employment status among immigrant (Ranieri, et al., 1994). Length of time in the host country was a strong predictor of employment status and suggests that the longer immigrants reside in the host country, the greater the opportunity for awareness of and access to organisation and employment service (Faelli, & Carless, 1999; Ranieri, et al., 1994). Therefore, the longer immigrants spend in their host countries, the more time immigrant could spend on establish social networks and vocational opportunity (Faelli, & Carless, 1999; Schwarzer, & Hahn, 1995). A noteworthy fact is the length of residence was the only statistic significant different between employed and unemployed immigrant mothers in the current study. In addition, length of residence was not statistical significantly correlated with any other variables. For instance, length of residence was not associated with the percentage of Chinese media preference in both employed and unemployed mothers. In other words, although employed mothers had more years of residence in Canada than unemployed mothers, there was no different degree of Chinese media preference between employed and unemployed mothers.
One finding of the current study is that employed mothers had resided in Canada significantly longer than unemployed mothers. Previous research has shown that length of residence in the host country is a strong predictor of immigrants' employment status, a likely explanation being that the longer they reside in the host country the greater will be their awareness of and access to employment services and opportunities, and the more developed the social networks to which they belong (Ranieri et al., 1994; Faelli & Carless, 1999; Schwarzer & Hahn, 1995). In the current study, remarkably, length of residence was the only statistically significant difference between employed and unemployed immigrant mothers. Length of residence was not significantly correlated with any other variables, including Chinese media preference. Thus, even though employed mothers had resided in Canada longer than unemployed mothers, this did not affect their degree of preference for Chinese media.
Tags: Peter Brunette, editor, editing, copy editor, copy editing, proofreader, proofreading, English as a second language, ESL, Victoria, British Columbia