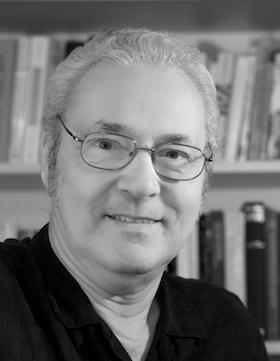 Several decades of wide-ranging study, both within and outside the academy, have given me an unusually extensive base of knowledge and skills, which I have successfully passed on to hundreds of students. Whether your goal is to improve your writing or to deepen your understanding of course subjects, I can offer individualized tutoring geared to your specific needs.

I work primarily with college and university students, but I accept adult learners at every level, with or without academic affiliation. Students in Grades 10, 11, and 12 are also welcome, as long as they are motivated and self-disciplined.

My academic qualifications include a B.A. from Simon Fraser University and an M.A. from the University of British Columbia (see my
résumé
). My Grade Point Average was 4.0 in both programs.

Following twelve years of teaching history at colleges and universities in Victoria and on the Lower Mainland, I have spent an additional ten years as a tutor and writing coach. I have successfully tutored students and coached them on their written assignments in many subject areas, including the following:


English

History

Philosophy

Anthropology

Sociology

Political Science

Psychology

Criminology

Nursing

Although my primary competencies are in the humanities and social sciences, I have also read widely in the physical sciences and have used this knowledge, for example, to help an undergraduate student prep for an exam in anatomy and a doctoral candidate write her thesis in computer science.

Tutoring appointments are for a minimum of one and a maximum of two hours. They are conducted online, using the Zoom platform.


ENGLISH AS A SECOND LANGUAGE (ESL)

I have extensive experience teaching English as a Second Language (ESL). Whatever your current language skills, I can help you take them to the next level:


Converse more fluently

Improve your pronunciation

Improve your grammar

Expand your vocabulary

Develop your writing skills

Learn to use correct academic style

Prepare for exams, such as TOEFL, IELTS, GED, or SAT

Whether you want a complete course in English conversation, writing, and grammar, or you just want help with a single assignment, I will provide lessons tailored to your needs, using a varied inventory of resources in both digital and printed form.


LEARNING DISABILITIES

I have tutored several students with dyslexia and other learning disabilities and have developed a variety of methods and approaches to help them improve their academic skills.

Focusing on your specific learning difficulties, I will assess your current skill levels in areas such as reading comprehension, analytical and critical thinking, vocabulary, spelling, grammar, sentence structure, and paragraph and essay construction. Then we will work on mastering the basic skills in each problem area, using a combination of personal instruction and both printed and online interactive exercises. In a step-by-step process, we will then move forward to develop the full range of competencies you need to achieve academic success.
Tags: Peter Brunette, tutor, tutoring, online tutor, online tutoring, writing coach, English as a second language, ESL, Victoria, British Columbia